NERP Marine Biodiversity Hub, Theme 1 - Flinders Commonwealth Marine Reserve Pilot Survey- Shelf Baited Underwater Video (BRUV) component
The Flinders CMR survey was a pilot study undertaken in August 2012 as part of the National Marine Biodiversity Hub's National monitoring, evaluation and reporting theme. The aim of this theme is to develop a bluepint for the sustained monitoring of the South-east Commonwealth Marine Reserve Network. The particular aims of the survey were twofold; 1) to contribute to an inventory of demersal and epibenthic conservation values in the reserve and 2) to test methodologies and deployment strategies in order to inform future survey design efforts. Several gear types were deployed; including multibeam sonar, shallow-water (less than 150m) Baited Remote Underwater Video (BRUVs), deep- water BRUVs, towed video and digital stereo stills. This resource contains the shallow-water BRUV footage captured on the FLinders CMR shelf (less than 150 m).
Stereo BRUV's were deployed using a probabalistic and spatially-balanced survey design called Generalized Random Tessellation Stratified (GRTS). Habitats were identified in a previous multibeam survey and consisted of 'mixed reef' (containing patchy reef) and sand. Mixed reef habitat was targeted in this survey (9 GRTS mixed reef sites versus 3 sand sites). A total of 60 stereo BRUVs were deployed.
Data contained here represents footage collected using these drops and the associated scored data (abundance (MaxN) and lengths).
Simple
Identification info
Alternate title

NERP Flinders CMR Pilot Survey- Shelf BRUVs
Date (Creation)

2012-08-01T00:00:00
Date (Publication)

2013-02-25T00:00:00
Credit

National Environmental Research Program (NERP) Marine Biodiversity Hub
Status

Completed
Spatial representation type

Video
Topic category
Extent
Extent
Temporal extent
Time period

2012-08-09 2012-08-23
Extent
Vertical element
Minimum value

35
Maximum value

160
Identifier

EPSG::5715
Name

MSL depth
Maintenance and update frequency

Not planned
Resource scope

Dataset
Keywords (Taxon)
Global Change Master Directory (GCMD) Earth Science Keywords Version 8.0
Australian and New Zealand Standard Research Classification (ANZSRC): Fields of Research
Keywords (Discipline)

Temperate Reef
NERP Marine Biodiversity Hub Theme 1
AODN Discovery Parameter Vocabulary
AODN Instrument Vocabulary
Resource constraints
Classification

Unclassified
Resource constraints
Linkage

http://i.creativecommons.org/l/by/4.0/88x31.png

License Graphic
Title

Creative Commons Attribution 4.0 International License
Website

http://creativecommons.org/licenses/by/4.0/

License Text
Other constraints

Any users of NERP Marine Biodiversity Hub data are required to clearly acknowledge the source of the material in the format: "Data was sourced from the NERP Marine Biodiversity Hub – the Marine Biodiversity Hub is supported through funding from the Australian Government's National Environmental Research Program (NERP), administered by the Department of Sustainability, Environment, Water, Population and Communities (DSEWPaC)." If relevant, also credit other organisations involved in collection of this particular datastream (as listed in 'credit' in the metadata record)
Other constraints

The citation in a list of references is: " National Environmental Research Program (NERP) Marine Biodiversity Hub [year-of-data-download], [Title], [data-access-URL], accessed [date-of-access]
Language

English
Character encoding

UTF8
Content Information
Content type

Physical measurement
Identifier
Resource lineage
Statement

Stereo Baited Remote Underwater Video (BRUV) was collected from the Flinders Commonwealth Marine Reserve (CMR) shelf environment (less than 150 m). A cluster of five BRUV's were deployed at each site in a spatially balanced Generalized Random Tessellation Stratified (GRTS) design. BRUVS were deployed for a soak time of 1 hour. Captured video files were downloaded from the BRUVS after each drop. Two different video systems were used to capture video, Cannon HFM300 High Definition Cameras were used where possible and JVC Everio Standard Definition as back up. Upon return the native file of the footage (.MTS Cannon, .MOD JVC) was converted to .avi. This record contains the raw .avi footage. Footage will be analysed using a package from SeaGIS called EventMeasure and be the subject of a seperate metadata record.
Hierarchy level

Dataset
Reference System Information
Reference system identifier

WGS 84
Overviews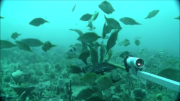 Spatial extent
Provided by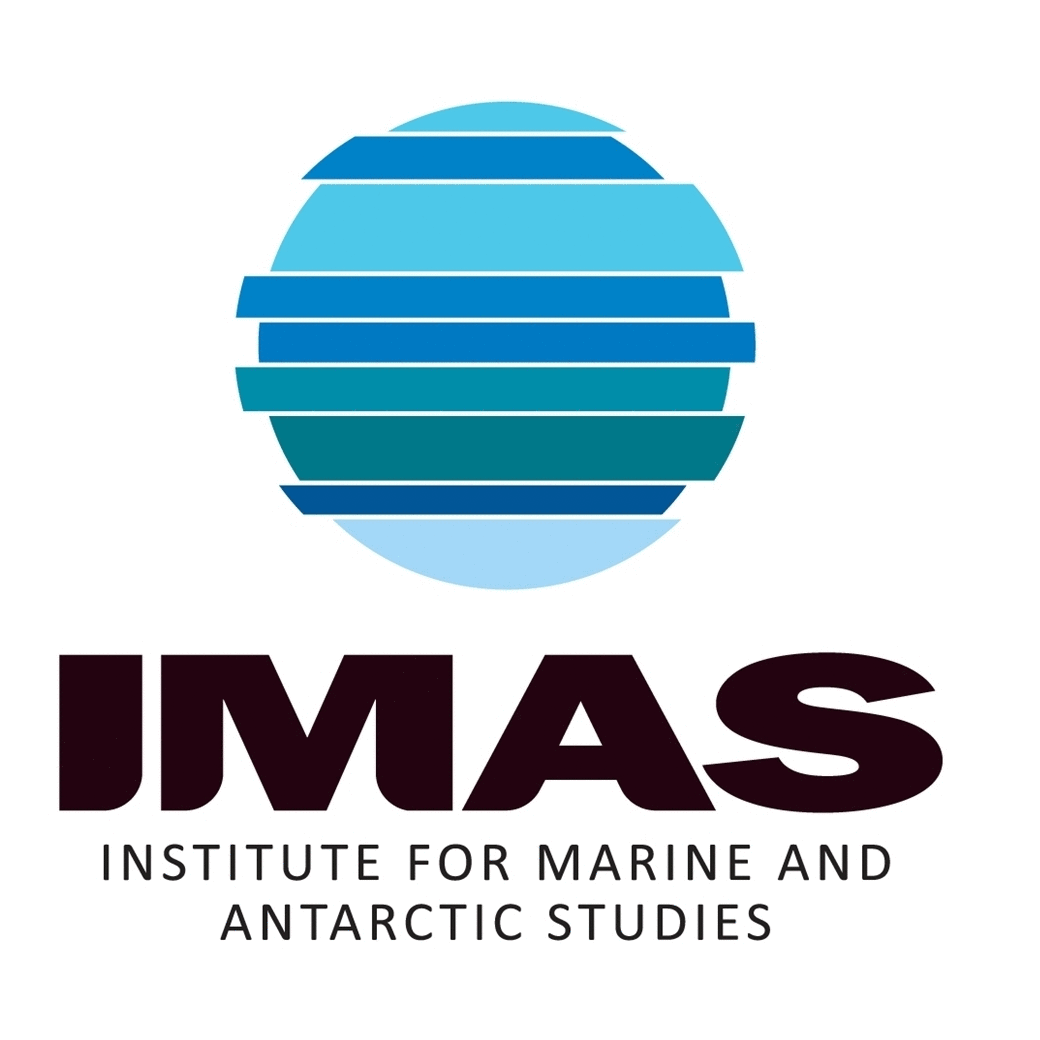 Associated resources
Not available