DEMO - Global meta-analysis of temperate fish communities across rocky reef habitats subject to kelp bed disturbance [KEEN]
This global meta-analysis documents data from underwater visual surveys used to determine the effect of kelp bed disturbance and canopy density on the abundance and structure of fish communities. Spatial, temporal and ontogenetic variability of many key fish species was examined at various levels of kelp disturbance at sites spanning a global temperate distribution. Rocky reef habitats and fisheries management regimes of sites were also examined as covariates. This data spans from 1984 to present. Note that Emma has completely fabricated this abstract, and requires direct input from KEEN.
Simple
Identification info
Date (Creation)

2015-01-20T20:00:00
Principal investigator
varies depending on data source - varies depending on data source ()

Purpose

To conduct a global meta-analysis of the effects of kelp bed disturbance on fish communities across different spatial, temporal, and fisheries management regimes.
Credit

FUNDING: this will contain an aggregated list of all the funding bodies specified in individual child metadata records.
Status

On going
Topic category
Extent
Temporal extent
Time position

1984-01-01T00:00:00
Vertical element
Minimum value

5
Maximum value

25
Identifier

EPSG::5715
Name

MSL depth
gex:languageCode
gex:characterEncoding
Maintenance and update frequency

As needed
Resource format
Title

CSV
Date
Edition

n/a
Keywords (Taxon)

Ecklonia radiata
Macrocystis pyrifera
Lessonia trabeculata
Carpophyllum flexuosum
Sargassum verruculosum
Carpophyllum spp.
Undaria pinnatifida
Laminaria saccharina
Cystophora retroflexa
Cystophora torrulosa
Carpophyllum maschalocarpum
Keywords (Theme)

meta-analysis
kelp bed
disturbance
fish community structure
Global Change Master Directory (GCMD) Earth Science Keywords Version 8.0
AODN Platform Vocabulary
Resource constraints
Use limitation

The data described in this record are the intellectual property of various authors who have contributed to the data set. You must cite all contributors to the data set in order to use the data.
Resource constraints
Classification

Unclassified
Resource constraints
Linkage

http://i.creativecommons.org/l/by/4.0/88x31.png

License Graphic
Title

Creative Commons Attribution 4.0 International License
Website

http://creativecommons.org/licenses/by/4.0/

License Text
Other constraints

The citation in a list of references is: citation author name/s (year metadata published), metadata title. Citation author organisation/s. File identifier and Data accessed at (add http link).NOTE THAT KEEN MAY HAVE A SET FORMAT FOR HOW THEY WANT THEIR CITATIONS TO BE STRUCTURED - CHECK ON HOW IP WORKS
Language

English
Character encoding

UTF8
Supplemental Information

LIST ALL PUBLICATIONS HERE
Content Information
Content type

Physical measurement
Distribution Information
Distribution format
OnLine resource

SHAPE-ZIP

DATA ACCESS - This OGC WFS service returns the data (Seamap Tasmania benthic habitats) in Shapefile format
OnLine resource

seamap:SeamapAus_TAS_SeamapTas

MAP - Seamap Tasmania benthic habitats
Resource lineage
Statement

Surveys of fish abundance, size distribution and (in some cases) feeding behaviour were conducted using SCUBA divers and underwater video. Sampling was conducted across xx different sites spanning xx different biogeographic regions (to date). Fish counts were conducted in control (unmanipulated) plots of rocky reef, and in plots subject to various levels of kelp canopy clearance. Reef habitat type and fisheries management constraints for sampled areas was also recorded. Studies currently in the collection span the temporal range 1984 to 2012. Note that Emma has completely fabricated this methodology, and requires direct input from KEEN.
Hierarchy level

Dataset
Resource lineage
Statement

SOME STATEMENT ABOUT QUALITY OF VIDEO CAMERAS, WHERE APPROPRIATE?
Hierarchy level

Collection hardware
Overviews
Spatial extent
Provided by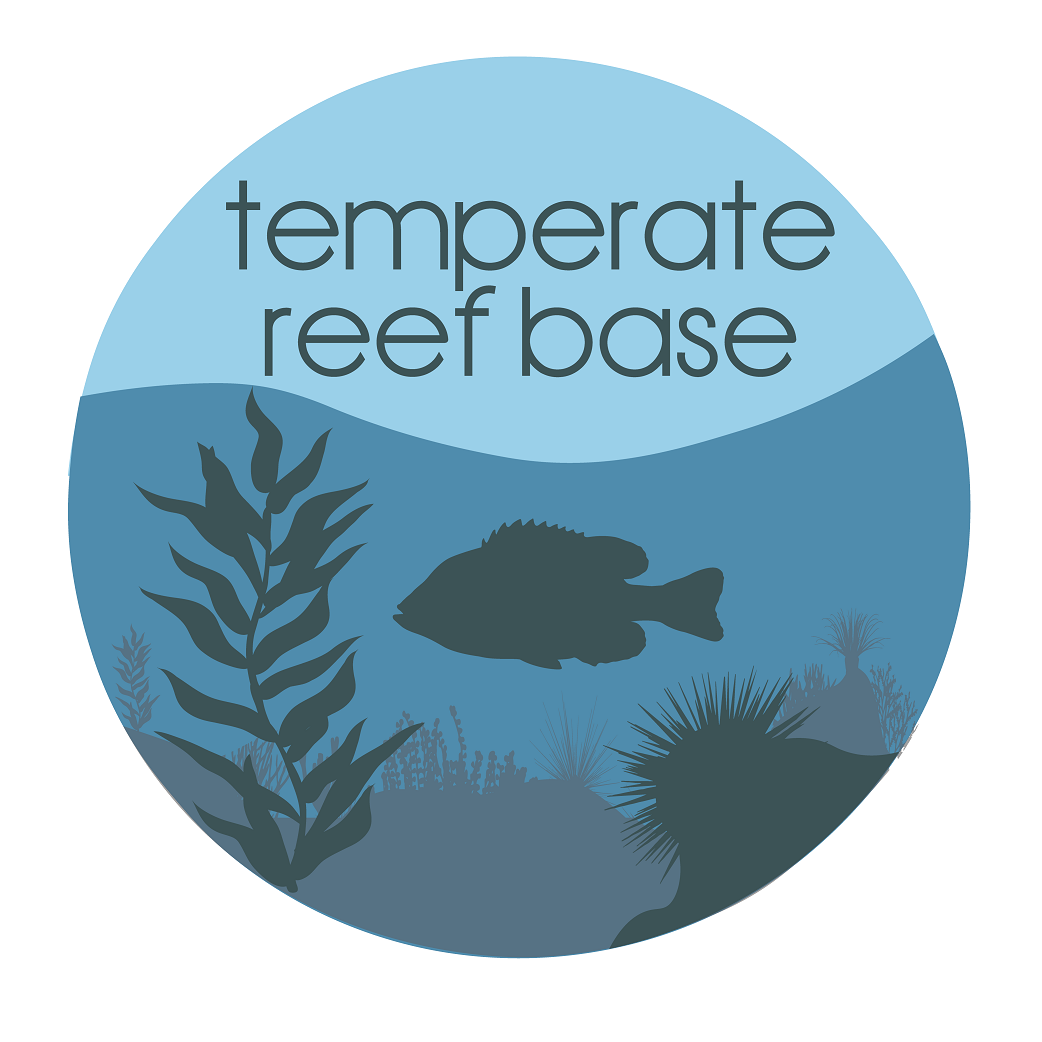 Associated resources
Not available