SeaMap Tasmania Habitat Data
Simple
Identification info
Date (Creation)

2013-01-01
Status

Completed
Topic category
Extent
Temporal extent
Time period

1999-01-01 2010-12-31
Vertical element
Minimum value

0
Maximum value

40
Identifier

EPSG::5715
Name

MSL depth
Maintenance and update frequency

Not planned
Global Change Master Directory (GCMD) Earth Science Keywords Version 8.0
Keywords (Discipline)
Keywords (Theme)

Benthic habitat
Seafloor habitat classification
Resource specific usage
Specific usage

Data supplied as testing for a national marine benthic habitat classification scheme (Seamap Australia).
Resource constraints
Classification

Unclassified
Resource constraints
Linkage

http://i.creativecommons.org/l/by/4.0/88x31.png

License Graphic
Title

Creative Commons Attribution 4.0 International License
Website

http://creativecommons.org/licenses/by/4.0/

License Text
Other constraints

Cite data as: Lucieer VL (2007). SeaMap Tasmania Habitat Data. Tasmanian Aquaculture and Fisheries Institute. Data accessed at http://metadata.imas.utas.edu.au/geonetwork/srv/eng/metadata.show?uuid=4decbe7f-cb76-4cb6-b71b-571465a88021 on (access date).
Other constraints

The data described in this record are the intellectual property of the the Tasmanian Aquaculture an Fisheries Institute (TAFI).
Other constraints

Data not to be used for navigation purposes.
Language

English
Character encoding

UTF8
Resource lineage
Statement

Depth and positional point data from a Simrad ES60 120 kHz single beam echo sounder and an Omniliote132 differential GPS were captured using the Simrad ES60 logging software. The raw echo data from the Simrad ES60 echo sounder was used to discriminate habitat type in the Software Package EchoView 3.30. The point dataset was checked for extraneous data, cleaned and converted to point shapefiles using ESRI ARCGIS Version 9.1. The point data was used to interpret boundaries and formed the basis of a polygon shapefile that was generated from the data. Selected aerial photographs were scanned at 600dpi and stored as 24bit colour TIFF images. Each was georeferenced using ESRI ARCGIS Version 9.1 to the Tasmanian Coastline coverage in MGA. The point data was overlayed on the aerial photographs to check for continuity especially in generating the reef habitat polygons. The generated polygon coverage was edge matched to the 1:25000 coastline shape. The 1:25000 coastline was supplied by the Land Information Services Division of the Department of Primary Industry, Water and Environment Tasmania. ------DATA DICTIONARY------ The attribute SM_HAB_CLS contains the full text classification assigned to a polygon. Definitions as below: • Reef: Any consolidated substrate. Typically consists of rocky outcroppings and may be of any profile or rugosity. • Cobble: A hard bottom type consisting of small rocks generally less than 30 cm in diameter. • Sand: The most commonly encountered unconsolidated substrate. It represents the coarser end of a scale of sediments. • Silt: Common in deeper sheltered bays or the within the estuarine regions. Represents the finest unconsolidated substrate. Characterised in the echogram by a lack of a second echo and often little scatter in the trace tail. • Aquatic Macrophytes: Covers subtidal vegetated in areas that includes multiple species, that are unable to be separated based on acoustic data. These species include but are not limited to the seagrasses Heterozostera tasmanica, Ruppia sp, and the hornwort. • Seagrass: Areas of dense seagrass, where the substrate, usually sand, is completely covered by seagrass and the patch size is greater than 20 m wide. Three species of seagrass commonly occurred sub-tidally within the regions surveyed: Heterozostera tasmanica, Amphibolis antarctica and Posidonia australis. • Ruppia: Ruppia sp. is a seagrass that form extensive beds in brackish water. This species is confined to estuaries and coastal lagoons, and has been separated from the other seagrass species based on it forming large single species beds that are rarely mixed with the other species, which generally occur in more marine water. • Ricegrass: Ricegrass, Spartina anglica, is an introduced species found in several estuaries around Tasmania, most notable the Tamar estuary. This species is common on intertidal mud flats.
Hierarchy level

Dataset
Reference System Information
Reference system identifier

EPSG/WGS 84 (EPSG:4326)
Spatial extent
Provided by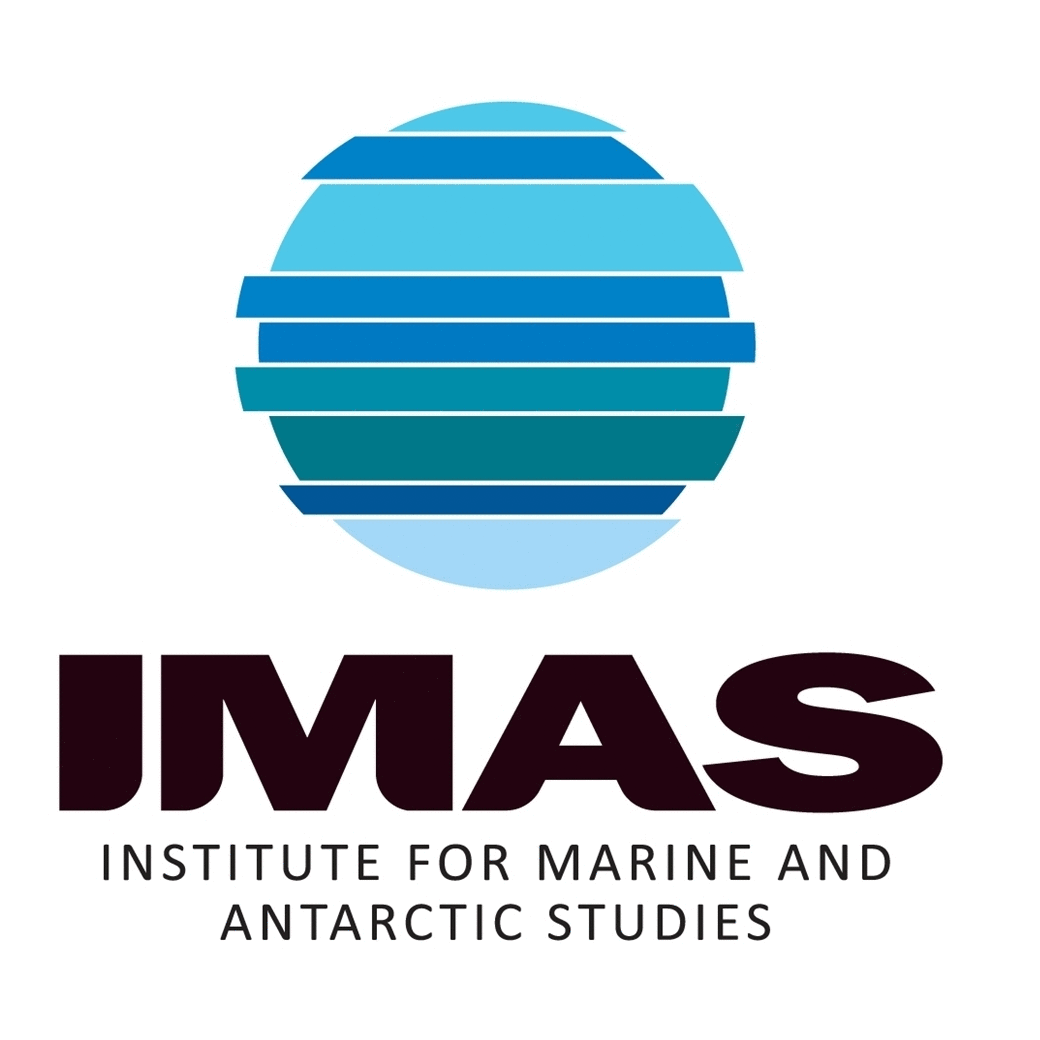 Associated resources
Not available